Sewer Systems
Video Categories
Share this on: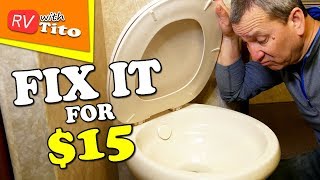 Don't pay someone big bucks to fix the seal on your RV toilet. Tito shows you step-by-step how to do your own RV toilet seal replacement for under $15.
Follow along as we give our RV a complete makeover, inside and out.
Subscribe
to our newsletter to learn about new developments and accomplishments, as we put on the new makeup!
Recent Blog Articles