All about Solar
Video Categories
Share this on:
Page 1
[2]
[Next]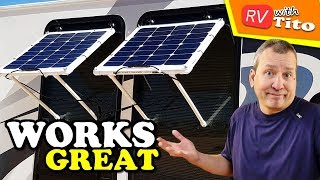 Build a lightweight portable solar panel stand for a flexible solar panel that can be easily mounted to your RV window. I installed an external plug and I connect multiple flexible solar panels to an small MPPT charge controller with bluetooth monitoring. This setup is great to add more solar to your RV or use it as your primary solar charging system.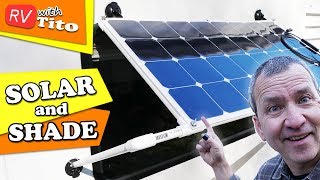 Tito made improvements to the flexible solar panel PVC awning based on viewer feedback and suggestions. Version 2 of this DIY solar panel frame is sturdier, fits a larger window, is easier to adjust and store in your RV. The portable PVC solar panel stand and flexible solar panel can be easily mounted to your RV window to provide shade while charging your batteries.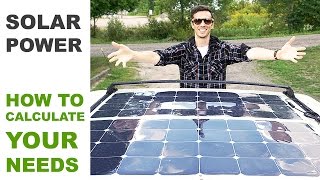 Are you trying to figure out how much power you'll need from an off-grid solar power system? This video shows you how to calculate your energy needs to figure out exactly how many watts you need from your panels, what size of inverter and battery you should buy.
Page 1
[2]
[Next]
Follow along as we give our RV a complete makeover, inside and out.
Subscribe
to our newsletter to learn about new developments and accomplishments, as we put on the new makeup!
Recent Blog Articles