RV Oopsies
Video Categories
Share this on: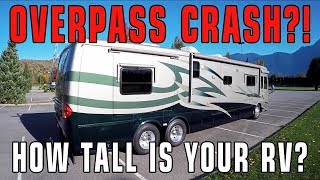 Have you ever approached an overpass, and weren't 100% sure your RV would fit, so you slowed down... but kept driving? Here's how to avoid turning your RV into a convertible under a low bridge!
Follow along as we give our RV a complete makeover, inside and out.
Subscribe
to our newsletter to learn about new developments and accomplishments, as we put on the new makeup!
Recent Blog Articles